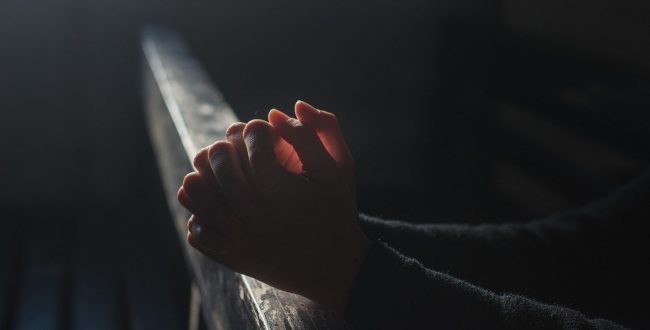 INTRODUCTION
[Revised, June 3] On May 7, Governor Whitmer announced the Michigan Safe Start Plan detailing the process for reopening businesses and operations in stages. Michigan is currently in phase four, with each phase contingent upon specific criteria, such as the status of the pandemic within the state. 
The phases of the pandemic include:
UNCONTROLLED GROWTH: The increasing number of new cases every day, overwhelming our health systems. 

PERSISTENT SPREAD: We continue to see high case levels with concern about health system capacity. 

FLATTENING: The epidemic is no longer increasing and the health-system's capacity is sufficient for current needs. 

IMPROVING: Cases, hospitalizations and deaths are clearly declining. 

CONTAINING: Continued case and death rate improvements, with outbreaks quickly contained. 

POST-PANDEMIC: Community spread not expected to return. 
As a religious entity, the Michigan Conference and its churches are exempt from penalization for conducting in-person worship services. However, the Michigan Conference has cooperated with state and federal protocols for gatherings broadly for several reasons: (1) for the health and safety of all church members; (2) as a civic duty to responsibly protect others outside our faith, especially the most vulnerable; and (3) the measures are not understood to be a violation of religious liberty. Furthermore, no explicit protocols for places of worship have been provided by the state. Consequently, churches are encouraged to adopt the general guidelines for gatherings (social distancing, hygienic standards, etc.) that are issued by the state of Michigan. 
Also bear in mind that the stated health and safety measures are designed to mitigate the spread of COVID-19 and to minimize the demand on health care providers and facilities. Research also indicates that transmission occurs most readily when groups share the same enclosed space for prolonged periods of time. Ultimately each individual is responsible for his or her own health and members should use their personal discretion when taking part in church services and events. 
Most of Michigan is currently in Phase 4 of the Michigan Safe Start Plan. The state is divided into eight separate regions and churches are advised to remain up-to-date on measures pertaining to their region moving forward. 
Beginning May 30 churches may resume in-person services once their plans are approved. Not all churches may decide to open at that time. In-person services are limited to capacities determined by the local church that account for six-feet distancing between seated individuals and groupings. Please note that the timing of the transitions is predicated on specific disease indicators. As such, we strongly request the following:
That churches be proactive and consider any new measures by the state, county, or city in the implementation of church protocols. Churches should maintain the essence and principle of the various phases and supplemental guidance pertaining to at-risk persons, hygiene, and other health-related measures. The Conference office will also assist in the transmission of information from state and federal authorities. Churches may find it helpful to inform local authorities (police, health, city, etc.) of their plans to reopen. 

That churches consider the guidelines for reopening provided by Adventist Risk Management and the Lake Union Conference for worship and assembly practices. 
OPENING CHURCHES: PLANNING
As churches prepare to open, we are asking each to implement the following:
Thoughtful consideration should be given to our most vulnerable and at-risk members (age 65+, underlying health conditions, etc.) that are more susceptible to severe illness. As such, vulnerable members should remain at home and enjoy services online. 

Limit church gatherings to capacities determined by the number of people that are able to fit within the sanctuary or meeting room, while maintaining six-foot distancing for seated occupants and groupings. There are no set, total capacity limitations for churches at this time.

Local churches are afforded the discretion to move ahead and decide the particular process and timing of their return to in-person church services when they feel it best for the health and safety of their members. Local leadership should consult with its members in a transparent and cooperative manner and strive for broad consensus. Individual members also have the prerogative to remain at home if they are uncomfortable with in-person services at this time. We ask that everyone bear patiently with one another because it is not possible to implement a one-size-fits-all plan that will satisfy every church member.        

Devise a plan for regularly checking with members to monitor the health status of your church community.

If COVID-19 cases develop within any of our churches, the Conference may request a reversion to more stringent measures, such as temporarily suspending in-person services. All individuals that are confirmed with COVID-19 are to isolate, and any individual with a known exposure are to quarantine, according to CDC and public health guidance. 

Churches are to share their plans for reopening with their respective District Superintendent prior to implementing in-person services to ensure the safety of our faith community. Please notify the Ministerial Department when your church is ready to open and send notification to Allie Gayle at agayle@misda.org. 
OPENING CHURCHES: WORSHIP SERVICE
The Conference leadership asks that the following common-sense standards be maintained at the onset for church services. 
Determine and provide ample areas for seating that enable attendees, family units, or other groupings within the sanctuary to maintain six-foot distancing. Seating capacity is determined by the number of attendees that can be seated in the church, while maintaining six-foot distancing for all seated attendees and units. Churches may determine the total capacity by marking off seating spaces ahead of time that takes into consideration both individuals and the various groupings. 

Place bulletins on tables for attendees to obtain in order to minimize physical contact and exposure. Churches may decide against bulletins altogether and temporarily project all announcements on screens. Announcements can also be read to congregants. 

Avoid passing or sharing microphones on the stage and regularly disinfect microphones, pianos, sound equipment, devices, etc. 

Provide offering vessels at specified locations where members may deposit their Tithes and Offerings instead of passing an offering plate. 

Dismiss church services in a manner that supports social distancing. For example, members should not shake hands with the pastor or invited speaker at the end of service. 

Continue to provide online services for members at home and guests who may be watching. 
OPENING CHURCHES: HYGIENE & SAFETY 
The Conference leadership asks that the following common-sense standards be maintained at the onset of reopening churches.
Clean and disinfect between services and high-contact areas regularly (doorknobs, tables, chairs, light switches, bathrooms, pews, microphones, etc.) and assure members and guests that proper steps are being taken for their health and safety.

Place hand sanitizers in high-contact locations (i.e., bathroom, entry, exit).

Avoid the distribution of sermon or Sabbath School handouts and materials.

Suspend fellowship meals, potlucks, church picnics, refreshment centers for a period. When churches are ready to provide fellowship meals, an extra measure of care should be taken to maintain the cleanliness of the preparation and dining areas for the benefit of the participants. 

Pay special attention to the family/mother's rooms, preschool and children's areas. Consider removing everything nonessential from the room to limit surfaces for potential cross-contamination. Conduct a thorough cleaning and sanitization in-between uses.

Open windows and prop open church doors to enhance air circulation and to minimize touching doors and doorknobs.  

Be proactive in providing and encouraging the wearing of face coverings.

Place appropriate signage informing staff, members, and guests not to enter if they are symptomatic or have tested positive for COVID-19. Also provide signage reminding attendees of best hygiene practices. 

Visit CDC guidelines for cleaning & disinfection of community facilities for additional guidance. 
ADDITIONAL RECOMMENDED GUIDELINES
The following measures provide recommended guidance that may be implemented at the discretion of the local church leadership. These guidelines are not required. However, churches are encouraged to consider the following:
Consider an incremental approach to reopening in-person services. For example, churches may decide to open for Divine Service only and incrementally add other services, such as Sabbath School, afternoon programming, etc., at a later time. Weekly prayer meetings can also meet at the onset, while following health and safety principles. Bear in mind that a phased, measured opening helps to limit exposure to COVID-19. 

Consider delaying the reopening of children's Sabbath School for a season due to the inability of little ones to consistently abide by social distancing rules. When children's Sabbath School reopens, consider having the children accompanied by parents to ensure that social distancing measures are followed. 

Consider suspending in-person song services and use of choirs and utilize previously taped recordings. If in-person teams are utilized, consider providing ample distancing amongst song leaders and congregation. 

Consider having children remain seated with parents during Children's Story to maintain comfort levels and distancing measures for all families. Children's Offering collection should also be suspended at this time, or church leaders may explore creative ways to make it safer. 

Consider placing signs about not shaking hands and the importance of non-contact greetings in key areas throughout the church. 

Recommend that church members not congregate in the lobby or other areas of the church. The ideal is to engage in socially distant conversations in the parking lot to minimize cross-contamination within church premises.
MOVING FORWARD
After the common-sense standards are maintained for a period of time, the local church leadership may determine when to relax, or if need be, strengthen safety protocols. We strongly encourage churches to be vigilant in the consideration of any new protocols by the state, county, or city authorities. 
At this time, it is important for every Seventh-day Adventist to focus on the things that unite us. Differences will inevitably arise as it relates to COVID-19. We invite each to treat one another with respect and dignity. Some may view face coverings as unnecessary. Others may feel unsafe to resume church activities for weeks or months. We invite you to bear in mind that personal preferences are secondary to our calling to love and consider the needs of others above our own. "Let each of you look not only to his own interests, but also to the interests of others," Paul wrote to the church in Philippi. It would be wise for each of us to heed this counsel, especially during this period in earth's history.