---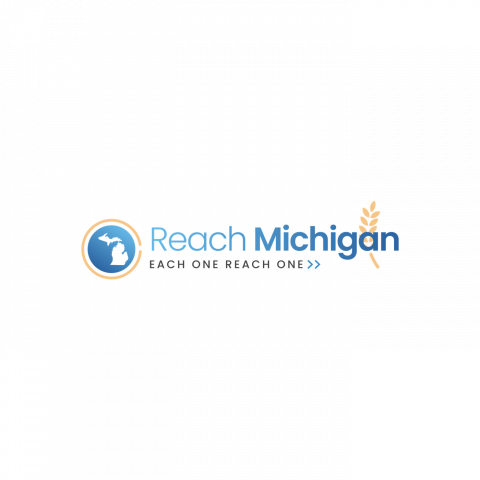 ---
The Reach Michigan Rally will begin Sabbath (May 1) at 11:00 AM and conclude around 12:30 PM. Pastor Chris Holland will share an inspirational message and discuss the various outreach events for the Reach Michigan initiative that includes the Conference-wide evangelistic series beginning in April, 2022. There will also be a Q&A session for members to text their questions.
The below button will be accessible for livestream viewing on Sabbath morning at the program start time (11:00 AM). Please note, the link will provide no content prior to that time, and you may need to refresh your browser periodically until the livestream begins. 
There will also be a special afternoon training this Sabbath afternoon (May 1) with Chris Holland at the Detroit Metro Church entitled, "7 Keys to Successful Evangelism." The livestream link above will also be made available for the afternoon programming. 
You may preview the bulletin insert below for the order and time of events.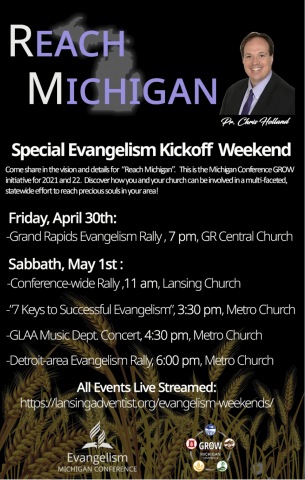 ---
Sabbath Divine Order of Service
---