Making Unity Personal
Corporate unity is achieved when church members make it a personal responsibility. 
November 25, 2020 | John Gilmore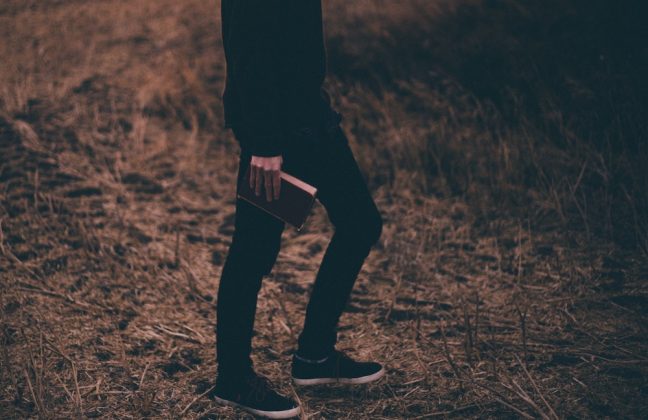 I love how Jesus interacted with others. And when it comes to handling controversies, He just amazes me! He went beyond the "this versus that" thinking that we see in so many conflicts today. When spies asked Him whether or not to pay taxes, He broadened the options to include respect for both God and Caesar (Luke 20:25). Another time, they thought to pin Him down with a question regarding the resurrection. He pointed out that none of their answers fit with God's Word (Matthew 22:23-32). And then there was the woman caught in adultery. Should she be stoned? His answer? "Let anyone among you who is without sin be the first to throw a stone at her" (John 8:7, NRSV). Then, tactfully, He encouraged the guilty framers to slink away. How often does the solution look like my view or my favorite person's idea, instead of the option that includes love expressed in justice and mercy?
As a child, I loved my parents and unconsciously picked up some of their ways. Having become a parent myself, I've heard several times my dad's words coming out of my mouth. More recently, the last presidential campaign has grown one of my convictions: I need to guard my intake of public controversies. Haven't we seen in history whole societies moved by charismatic leaders? Sure, some of them were good, such as (pick your favorite). But then, there were those whom most people would say were bad, like Adolf Hitler and Jim Jones. They, too, had amazing talent to influence people. Is it possible that I could be influenced and unconsciously pick up their kind of spirit? For "we all…by beholding…are changed" (2 Corinthians 3:18). How important then—to spend time listening to Jesus, especially as we see His return approaching! I want to pick up His Spirit, so much so "that when obeying Him [I} shall be but carrying out [my] own impulses" (The Desire of Ages, p. 668).
In John 17, Christ prayed for unity, oneness among His disciples then and among us now. Today, we also pray for unity. But what kind of unity did Jesus pray for us to have? I see clues in repeated phrases that He used in this prayer. For example, Jesus prayed that we be kept from the evil one (John 17:15), be sanctified through the Word (John 17:17) and kept through the name of the Father (John 17:11). But perhaps the most powerful clue is that our unity should reflect the kind Jesus had with the Father (John 17:11, 21-23). The Son glorified the Father and the Father glorified the Son. And as they shared a common character, so we are called to share the same, Their character of love (John 17:26).
In his victory speech on November 7, 2020, Joe Biden also called for unity—unity among Americans, based on cooperative striving "to restore the soul of America." Does political action have power to restore America's soul? I think not. Only Jesus can change our hearts for the best.
Biden earlier said, "Leadership. . . is about being personal." He wasn't the first person to make that connection. Over 2,000 years ago, God got really personal with us. We call it the incarnation, "Immanuel…God with us" (Matthew 1:23). He walked the roads of Judea. He ate the simple food of the poor. At times, He slept on the ground, and at other times He knew the need for prayer, a need that made His sleep flee. By personal experience, He knows our struggles and our pains, and more.
Jesus performed one of the most personal and uniting actions shortly before He prayed John 17. He saw His crowning sacrifice approaching. He also knew His disciples were not prepared for their great disappointment. They contended for worldly greatness, so the King of kings demonstrated the height of servanthood. He washed their feet, dusty with the dung-tainted streets of Jerusalem, with His own hands. The next day, He cleansed their hearts, still soiled by proud nationalistic teachings, with His blood. Today, He still restores souls, not just in America, but all around the world. He restores our ability to love in spite of the hatred all around us.
How will America respond to Mr. Biden's appeal? We shall see. More important—how will God's people respond to Christ's prayer and His call to walk as He walked (1 John 2:6)?
Jesus calls us to be in the world but not of the world. He calls us to boldly "stand for the right though the heavens fall" (Education, p. 57). He also calls us to be personal, following His example, loving our neighbors in practical ways. If we love our fellow church members the way Christ loves us (John 13:34), could polarization continue among us? And would the world notice our unity (John 13:35)?