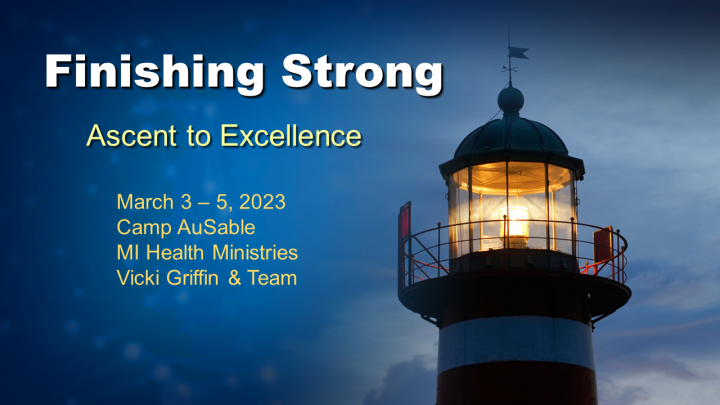 Program Description:
During this special weekend, our health team will focus on how to minister to those in the church and community who are discouraged, hurting, unhealthy, or unmotivated. We will also provide tools to encourage and strengthen your own skills to bring healing to hurting lives through blended message ministry.
 Plus:
Improve personal leadership and team-building skills
Learn how to successfully reach your community with quality health outreach programs
Expand your own nutrition and lifestyle knowledge base 
Learn how to effectively market and advertise your event
Discover methods for reaching, keeping, and leading health interests from health to Him
Topics include:  Finishing Strong - Ascent to Excellence; From Madman to Missionary; Healing Insights from the Gospel of Mark; Health to Him - From Supper to Salvation; The Methuselah Factor; Marketing Your Message - Savvy Tips for Drawing Crowds
 
PLUS: Resource materials and handouts. Enjoy delicious meals, networking opportunities, testimonials, a beautiful setting for walks in the fresh air, and group morning devotions with prayer time.

Place: Camp AuSable - Grayling, Michigan

Deadline for registration is Friday, February 17, 2023. The cost for the program is $50-100, depending on your lodging preference (see below). 

Rooms and room assignments will be available at the Camp Au Sable auditorium beginning at 4:00pm on Friday, March 3. Supper will be served at 6:00pm, and the first meeting will follow at 7:00pm. The weekend will finish at 11:30am on Sunday, so only breakfast will be provided that day. 

If you have any questions, please call our office at (517) 316-1527, or email our department at schristie@misda.org. We look forward to seeing you!