ASPIRE ACADEMY VIRTUAL OPEN HOUSE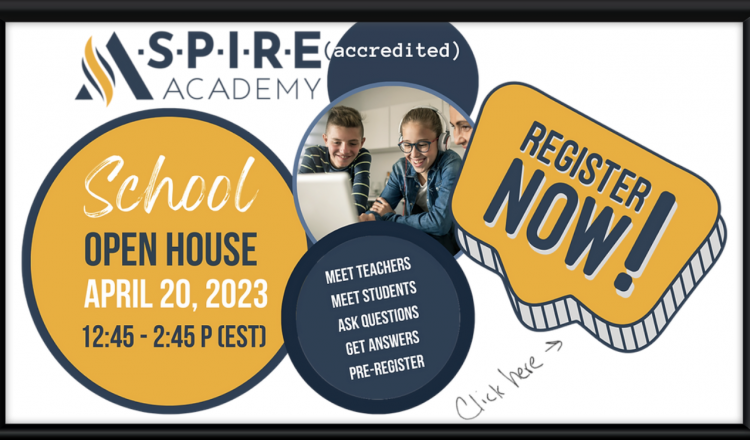 ASPIRE Academy, the premier online Adventist elementary and high school, is thrilled to invite interested families to its Open House on April 20th!
This virtual event offers families an opportunity to look in on the unique and engaging synchronous learning environment that ASPIRE Academy provides. Visitors will have the chance to explore online classrooms, meet passionate teachers and students, and truly understand what ASPIRE Academy is all about. 
ASPIRE Academy is committed to leveraging cutting-edge technology to create an interactive online learning experience, and to provide a world-class, uniquely Adventist education to its students. ASPIRE's dedicated and knowledgeable teachers, combined with its innovative and collaborative online platform, make it a leader in synchronous, online learning. 
ASPIRE Academy is excited about plans to include 12th grade for the 23-24 school year. Enrollment continues to climb, and interest in the program is growing. Families are encouraged to register as soon as possible to secure their spot for the 23-24 school year. 
Don't miss out on the opportunity to discover the best in online education! ASPIRE Academy looks forward to sharing with you the countless benefits of joining our exceptional community. 
See you April 20!