Connecting with Jesus on Facebook
The First Flint Seventh-day Adventist Church decides to prioritize digital evangelism utilizing Facebook to make a difference locally and abroad. 
April 14, 2020 | Flint, MI | Sue Gilmore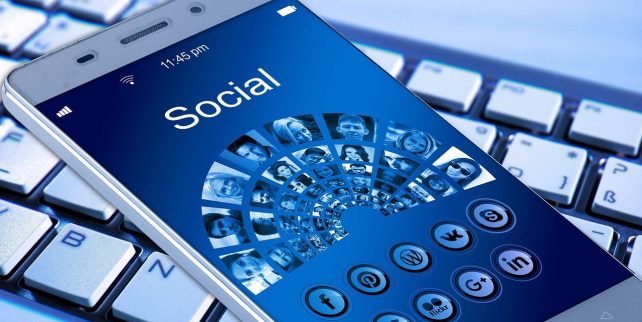 An estimated 4.5 billion people are on the internet,1 and nearly three billion utilize social media on some basis,2 and roughly 1.66 billion access their Facebook accounts daily.3 That's a vast audience that needs to be impacted by the gospel. The question is, how many are we reaching? How can we meet people's needs online to create a hunger for Jesus? 
Many churches use social media to promote events at their local church. They advertise Revelation seminars, supper clubs, Pathfinder investitures, to name a few. But social media can do so much more. We can build relationships and make friends for Jesus too. 
This year, the First Flint Seventh-day Adventist Church decided to make a switch to utilize digital forms of evangelism in sharing Christ with the greater Flint area and the world. 
One of our goals is to attract more people to our website and Facebook page. The more people that visit the page, the greater the opportunities we have to minister. One way we're increasing traffic is to post more frequently. If we only advertise events, our audience is going to forget we exist. And even when we put something up, that doesn't mean everyone is going to see it. So, it's essential to share several times a day.
First Flint begins each day with a promise from inspiration, along with a Bible study from our website entitled, Getting the Message. The study is tied to the adult Sabbath School lesson and shares ways to dig into God's word and to grow spiritually as disciples. 
In the afternoon, we post a feature entitled Today's Power. During the COVID-19 crisis, with infections rising and death tolls mounting, many are gripped with fear and uncertainty. One of First Flint's top priorities is to bring them hope through Jesus. Every day we share a daily post from the 100 Days of Prayer initiative from the world church. We've discovered that when we focus on prayer and how to experience God's peace, people listen and interact more with us.
Another focus on our Facebook page is the NEWSTART Cooking Club. For the past three years, our church has offered free cooking classes, along with a diabetes support group. NEWSTART Cooking Club meets monthly, with 40-60 people in attendance, and most are non-Adventists from the community. 
Once a week, we also highlight health principles and share NEWSTART recipes, tips for living well naturally (called HealthHacks), current information about the coronavirus, and how to stay strong emotionally while sheltering at home. Sharing healthy recipes is one of our more popular ways of reaching out through Facebook.
Although First Flint creates some original content, we also share videos from Lineage4 and Every Word by It Is Written, and weekly sermons by our pastor, Tony Messer. Other features include resources from Revival and Reformation, F.A.S.T Missions, and Nedley Health Solutions. We design our Facebook posters using Microsoft PowerPoint. 
Our ministry content is making a difference, but the graphics play a significant role too. With social media, photos often perform better than text. Studies show that images earn 2.3 times more engagement on Facebook than words alone. People tend to bypass messages without a picture attached. We make use of personal photos along with images taken from Google Images and Pixabay (an online site that offers royalty-free images). 
You never know how far God's Word and testimony can travel when you post on Facebook. Two weeks ago, I shared a Bible study on the power of God's Word to change lives. A woman from Corcuera, Philippines, saw it and shared it on her wall. Who knows where it will go from there? Little seeds can make a big difference and sometimes go around the world.
---
[1] https://www.internetworldstats.com/stats.htm. Accessed April 15, 2020. 
[2] https://www.statista.com/statistics/278414/number-of-worldwide-social-network-users. Accessed April 15, 2020. 
[3] https://zephoria.com/top-15-valuable-facebook-statistics/. Accessed April 15, 2020. 
[4] Lineage is a multi-faceted educational tool designed to help you understand your spiritual heritage and explore the links between the past, present and future.